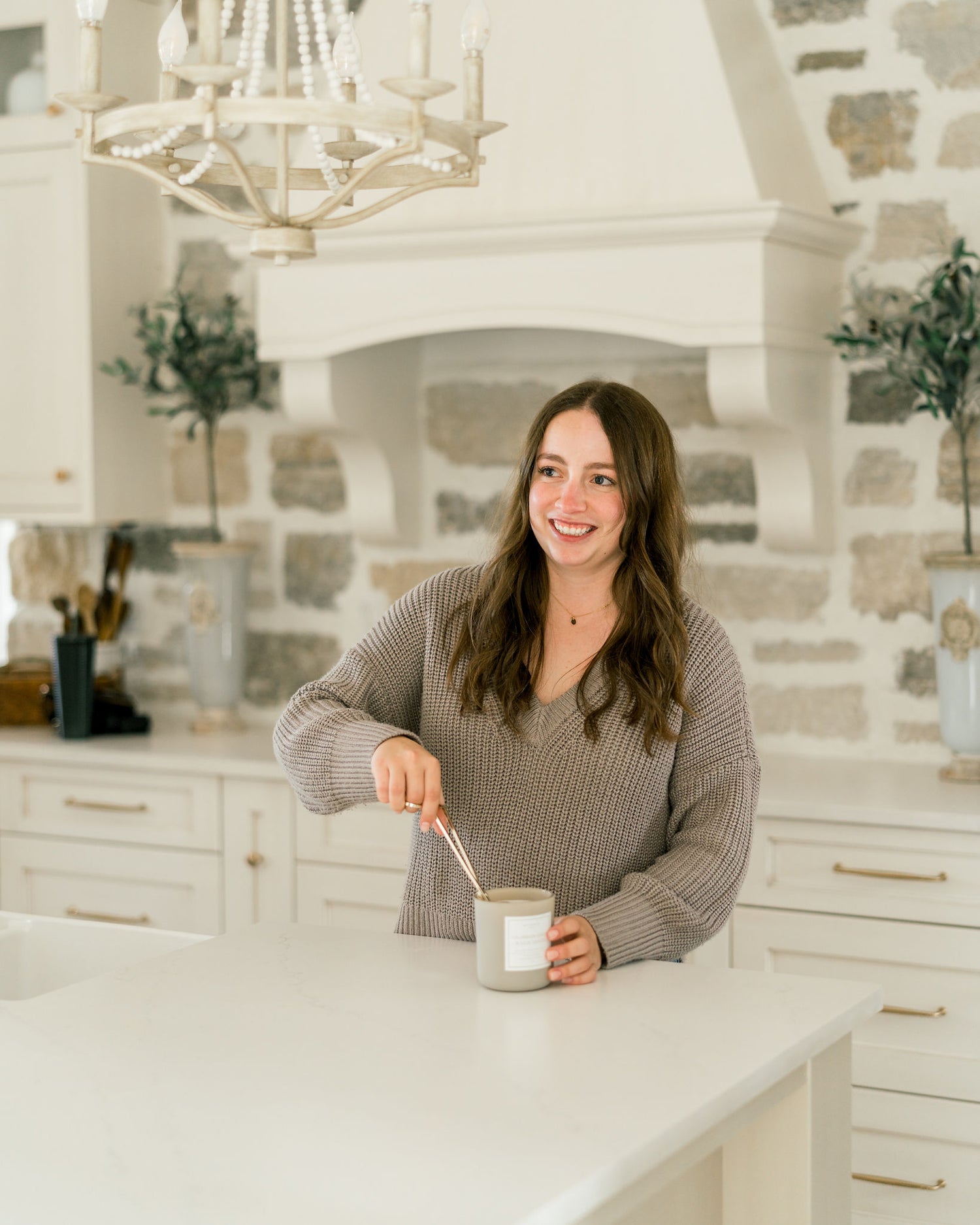 About Me
Hi! My name is Halle and I am the founder of Kind Reason Co. I started this small business back in the summer of 2021 while I was bored at home and trying to find a creative outlet to help me get through my healing process. I was in a severe car accident the year before and spent a lot of time at home healing while I had to take time off work. I always loved candles and had the idea one day to try making my own. One thing led to another and I began researching all about candles, the best waxes, fragrances, wicks, etc and what started as a hobby, quickly turned into a full time business. My true passion was always interior design and architecture (my previous full time job) and I wanted to create candles that could be incorporated into your home decor instead of looking out of place and being just another jar that you never use again. While trying to accomplish this, I also had sustainability and eco-friendliness in mind. Being able to create a refill program was an imortant factor to me or at least having vessels that are reusable and recyclable. Lots of research and testing later, in October of 2021, I officially launched Kind Reason Co. online.
"there is always a reason to be kind"
From this saying, I got the name Kind Reason Co.. I truly believe in being kind to people as you never know what challenges someone else is going through. Being kind is simple, it's easy, and it doesn't cost anything. I think of all the people who reached out to me after my car accident to check in on me, say hi, drop off a card, etc, and how much it meant to me. Simple acts of kindness can go a long way for someone, so if you can be anything, be kind.